Welcome to our comprehensive guide on surety bonds for business owners. Whether you're new to the concept or seeking to deepen your understanding, this page aims to provide you with valuable insights into the world of surety bonds. From what they are to how they work, we've got you covered.
If you already know what you need, click here for a quote.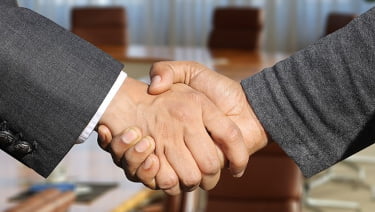 Table of Contents
Introduction to Surety Bonds
How Surety Bonds Work
Types of Surety Bonds

Contract Surety Bonds
Commercial Surety Bonds
Fidelity Surety Bonds
Court Surety Bonds
Subdivision or Site Improvement Bonds

Benefits of Surety Bonds for Businesses
The Surety Bond Application Process
Factors Influencing Surety Bond Costs
Selecting a Reputable Surety Provider
Frequently Asked Questions about Surety Bonds
Conclusion
1. Introduction to Surety Bonds
Surety bonds are a vital aspect of many business operations, providing financial security and peace of mind to all parties involved in a contractual agreement. At their core, surety bonds ensure that obligations are met as specified, offering a layer of protection against non-performance or non-compliance.
2. How Surety Bonds Work
A surety bond involves three key parties: the principal, who has an obligation to fulfill; the obligee, who requires the bond as a form of assurance; and the surety, the entity that issues the bond and guarantees the principal's performance.
If the principal fails to fulfill their obligations, the obligee can make a claim against the surety bond. If the claim is valid, the surety steps in to provide compensation to the obligee, up to the bond's specified amount. However, it's important to note that the principal is ultimately responsible for repaying the surety for any claims paid out.
3. Types of Surety Bonds
Surety bonds come in various types, each tailored to specific needs:
Contract Surety Bonds: These are commonly used in the construction industry to ensure contractors adhere to project terms and complete their work as agreed.
Commercial Surety Bonds: Required by government agencies, these bonds ensure compliance with regulations. They include license and permit bonds, customs bonds, and more.
Fidelity Surety Bonds: Also known as fidelity bonds, they protect businesses from employee dishonesty or theft.
Court Surety Bonds: Used in legal proceedings, these bonds guarantee payment in case a court judgment is not met.
Subdivision or Site Improvement Bonds: Essential in real estate development, they ensure developers complete required infrastructure improvements.
4. Benefits of Surety Bonds for Businesses
Surety bonds offer several advantages to businesses:
Enhanced Credibility: Having a surety bond demonstrates your commitment to fulfilling obligations, enhancing your reputation in the eyes of clients and partners.
Access to Opportunities: Many government contracts and projects require surety bonds, giving bonded businesses access to a broader range of opportunities.
Risk Mitigation: Surety bonds mitigate financial risk by ensuring compensation for parties adversely affected by non-performance.
5. The Surety Bond Application Process
Applying for a surety bond involves providing financial and operational information to the surety company. This process helps the surety assess the risk associated with issuing the bond. Some bonds are quick and require minimal review, while others may require more underwriting by the surety company. The online portal makes the process simple, though!
6. Factors Influencing Surety Bond Costs
Surety bond costs, known as premiums, depend on factors such as the bond type, the principal's financial stability, industry experience, and project complexity.
7. Selecting a Reputable Surety Provider
Choosing a reliable surety provider is crucial. Look for companies with a solid track record, experience in your industry, and a commitment to supporting your bonding needs.
8. Frequently Asked Questions about Surety Bonds
Here are answers to some common questions about surety bonds:
Why do I need a surety bond?
Surety bonds are required in various situations to provide assurance that a party will fulfill their contractual obligations. They enhance your credibility and demonstrate your commitment to clients, partners, or government agencies. They're often necessary for winning contracts, obtaining licenses, and complying with regulations.
What's the difference between surety bonds and insurance?
While both provide financial protection, they serve different purposes. Surety bonds involve three parties: the principal (the party with an obligation), the obligee (the party requiring the bond), and the surety (the entity providing the bond). Bonds ensure contractual obligations are met. Insurance, on the other hand, covers unexpected losses and damages. In bond claims, the principal reimburses the surety, while in insurance claims, the insurer covers the losses.

Related: Other Types of Insurance You May Need for Your Business

Can I get a surety bond with bad credit?
Yes, you can still get a bond with bad credit, but it might be more challenging depending on the type of bond you need. Your credit history affects the premium you pay for the bond. Poor credit might lead to higher premiums or require collateral. Working with a surety provider experienced in handling less-than-perfect credit situations can help you secure a bond.
9. Conclusion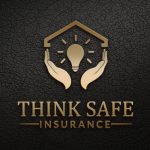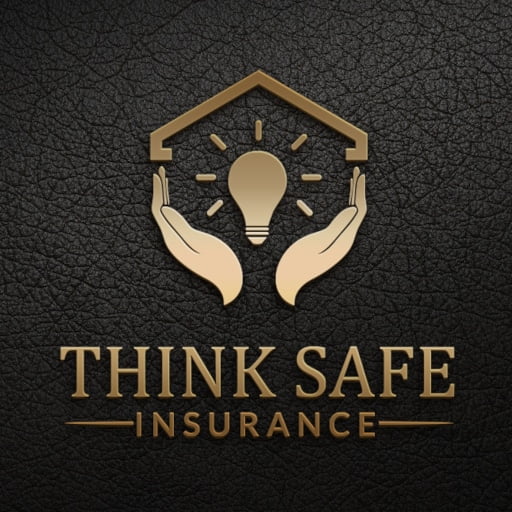 Surety bonds are an essential tool for businesses aiming to establish trust, expand opportunities, and protect against potential risks. By understanding the types of bonds available and their benefits, you're better equipped to make informed decisions for your business's success.
Get a quote for the surety bond that you need for your business and clients. The process is simple and online. Click here to get started.
For any questions or other insurance needs, feel free to contact our team at Think Safe Insurance. 813-425-1626